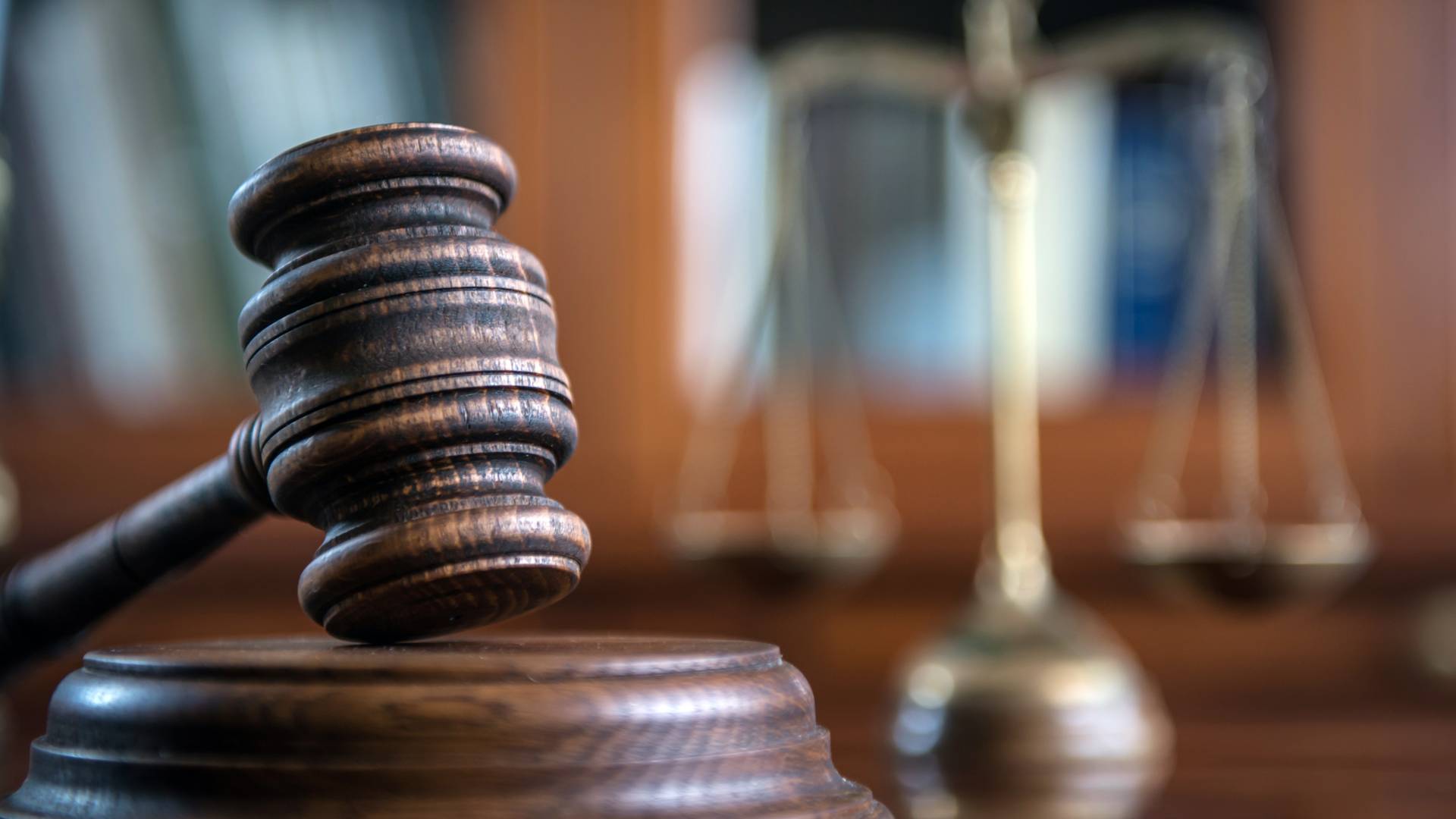 Santa Barbara Domestic Violence Lawyer
Also Fighting for the Accused in Ventura, San Luis Obispo & Santa Maria, CA
Domestic violence is a social and criminal issue that affects countless lives in California. It is a form of abuse in various relationships, such as marriage, cohabitation, dating, or within a household or family. It can include both present and former relationships, such as those between ex-spouses or intimate partners.
If you're charged with domestic violence, you want an experienced attorney who can mitigate the consequences you face on your side. If you don't have a criminal record, potential jail time or probation might be reduced. Sanford Horowitz Criminal Defense is dedicated to protecting your rights and providing legal advice based on years of experience.
That experience includes managing the Domestic Violence unit as a Santa Barbara prosecutor for the District Attorney's Office. As such, he put in substantial jury trial time in felony domestic violence, assault and battery, residential burglary, vandalism, stalking, restraining order violations, and more.
Your initial case review with our Santa Barbara domestic violence attorney is complimentary. Call (805) 749-5670 or contact us online to make an appointment.
What Is Domestic Violence in California?
Domestic violence is an umbrella term that includes various offenses. The term is defined under California Penal Code 13700 as "intentionally or recklessly causing or attempting to cause bodily injury, or placing another person in reasonable apprehension of imminent serious bodily injury to himself, herself, or another."
Domestic violence may be charged when an act of violence, physical force, or a threat is committed against a spouse, girlfriend/boyfriend, intimate partner, co-habitant, fiancé(e), or co-parent. When this type of close personal relationship exists between the accused and the complaining witness, the potential punishment can be more severe than if it were committed against someone else.
Because domestic violence charges are based on the relationship between the parties, several offenses may be brought under what counts as domestic violence under the law.
Examples of domestic violence include, but are not limited to:
Domestic Battery (PC Section 243(e)(1)): This misdemeanor will be charged if an accused inflicts force or violence on a girlfriend/boyfriend, former/current spouse, co-parent, cohabitant, intimate partner, or fiancé(e). Domestic battery is a misdemeanor.
Corporal Injury to a Spouse or Cohabitant (PC Section 273.5): This offense is the crime to inflict "corporal injury" that causes "traumatic injury" on a current/former spouse, co-parent, or cohabitant. An accused will be charged with this offense for a battery that causes a visible physical injury, even if the injury is minor. It is a misdemeanor or felony.
Criminal Threats (PC Section 422): This offense involves intentionally threatening severe harm to someone you intend to scare, which causes the target to be fearful. This offense is a "wobbler," so it could be charged as either a misdemeanor or a felony. If an individual is convicted of a felony under this Section, the conviction counts as a "strike" under the California Three Strikes Law.
Corporal Punishment (PC Section 273(d)): This version of domestic violence involves inflicting "corporal punishment" on a child if the conduct is "cruel or inhuman" and causes any injury. However, reasonable physical discipline by a parent (i.e., a spanking) will not constitute a violation of this statute and is, in fact, a defense to this charge.
Elder Abuse (PC Section 368): If the target of physical, financial, or emotional abuse, neglect, or endangerment is 65 or older, this offense may be charged.
Child Abuse/Child Endangerment (PC Section 273(a)): This offense will be charged for willfully allowing a child (in the custody or care of the accused) to experience harm or to place the health or safety of the child at risk. An example might include a mother who drives her kids to school without a car seat while under the influence of alcohol. A mom who allows an abusive boyfriend continuous access to her child might also be charged with this offense.
Protect Your Rights with an Experienced Domestic Violence Attorney
If you have been charged with domestic violence in California, it is crucial to have a skilled defense attorney on your side. At Sanford Horowitz Criminal Defense, our team of experienced lawyers is dedicated to protecting your rights and providing you with a strong defense.
When you choose us to represent you, you can expect:
Expert legal advice and guidance throughout the entire legal process
Thorough investigation of your case to uncover any evidence that may support your defense
Aggressive representation in negotiations with prosecutors and in court
Personalized attention and support to address your concerns and answer your questions
Compassionate and understanding guidance during this challenging time
Our domestic violence attorneys have a deep understanding of California's domestic violence laws and the legal strategies that can be used to build a strong defense. We will work tirelessly to achieve the best possible outcome for your case.
Impact of a False Domestic Violence Conviction
While domestic violence is a social and criminal matter, some unscrupulous parties in family law cases abuse the law through false allegations. These are often based on conflicts in failing personal or family relationships, including cases involving separation, divorce, child custody, etc.
One partner commonly uses these false accusations to gain the upper hand against the other in legal actions or the relationship. Because allegations often involve a "he said-she said" scenario with no other witnesses, domestic violence allegations are particularly susceptible to abuse.
The consequences can substantially impact your future if you are convicted of domestic violence. While the precise penalties will vary depending on the facts, circumstances, injuries, and your criminal record, the consequences might include some or all of the following:
Jail/Prison: While incarceration will vary city by city in California, being charged with domestic violence as a felony is punishable by up to four years in prison.
Loss of Constitutional Rights: If you are convicted of a domestic violence offense, the court will restrict your ability to own or possess a firearm. You may also be subject to warrantless searches. If you are convicted of a felony form of domestic violence, you also will have your right to vote or serve on a jury suspended.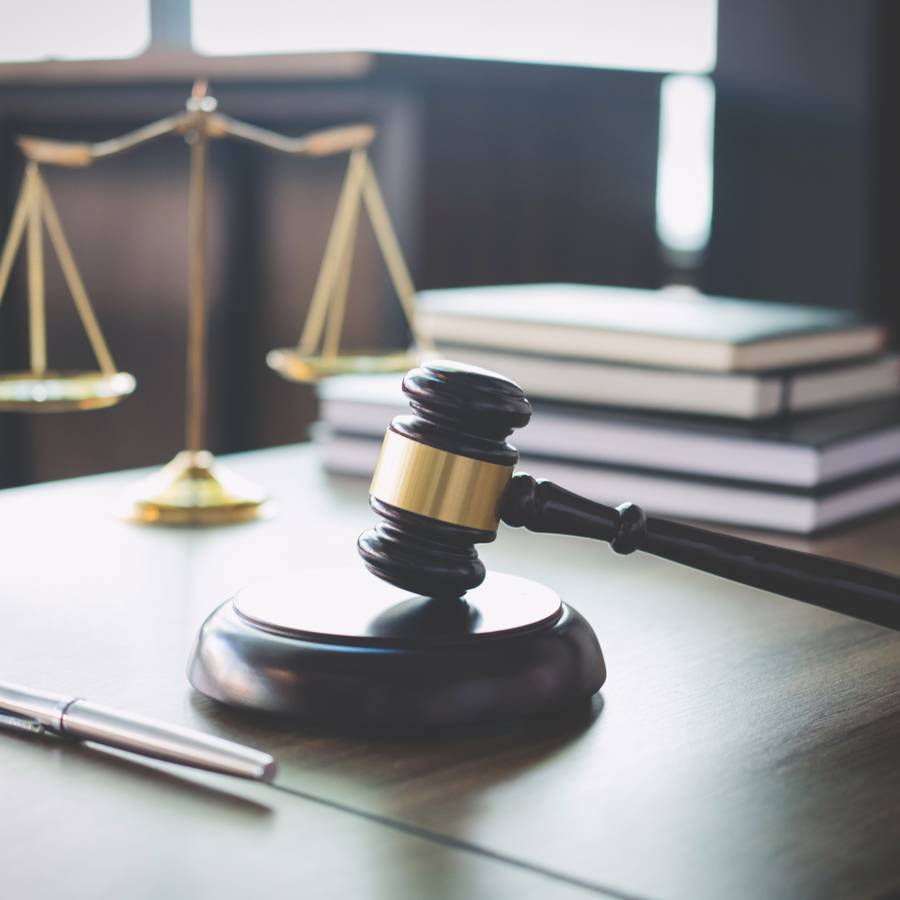 Put a Former Prosecutor on Your Side
Sanford Horowitz Criminal Defense has handled thousands of criminal matters and is experienced in stopping the effects of false allegations. Attorney Horowitz recognizes that parties to family law disputes may exaggerate or fabricate claims of domestic violence to seek restraining orders, residential kick-out orders, and most parenting time.
Whether attacking the complaining witness's credibility or exposing unlawful conduct by police, he is highly skilled and will leave no stone unturned when representing individuals facing domestic violence charges.
The best way to protect yourself and fight a domestic violence accusation, arrest, or charge is to enlist the services of a competent and aggressive defense lawyer. Our Santa Barbara domestic violence lawyer brings you exceptional qualifications and an impressive track record of success.
Phone (805) 749-5670 or submit your contact details online for the help you need today.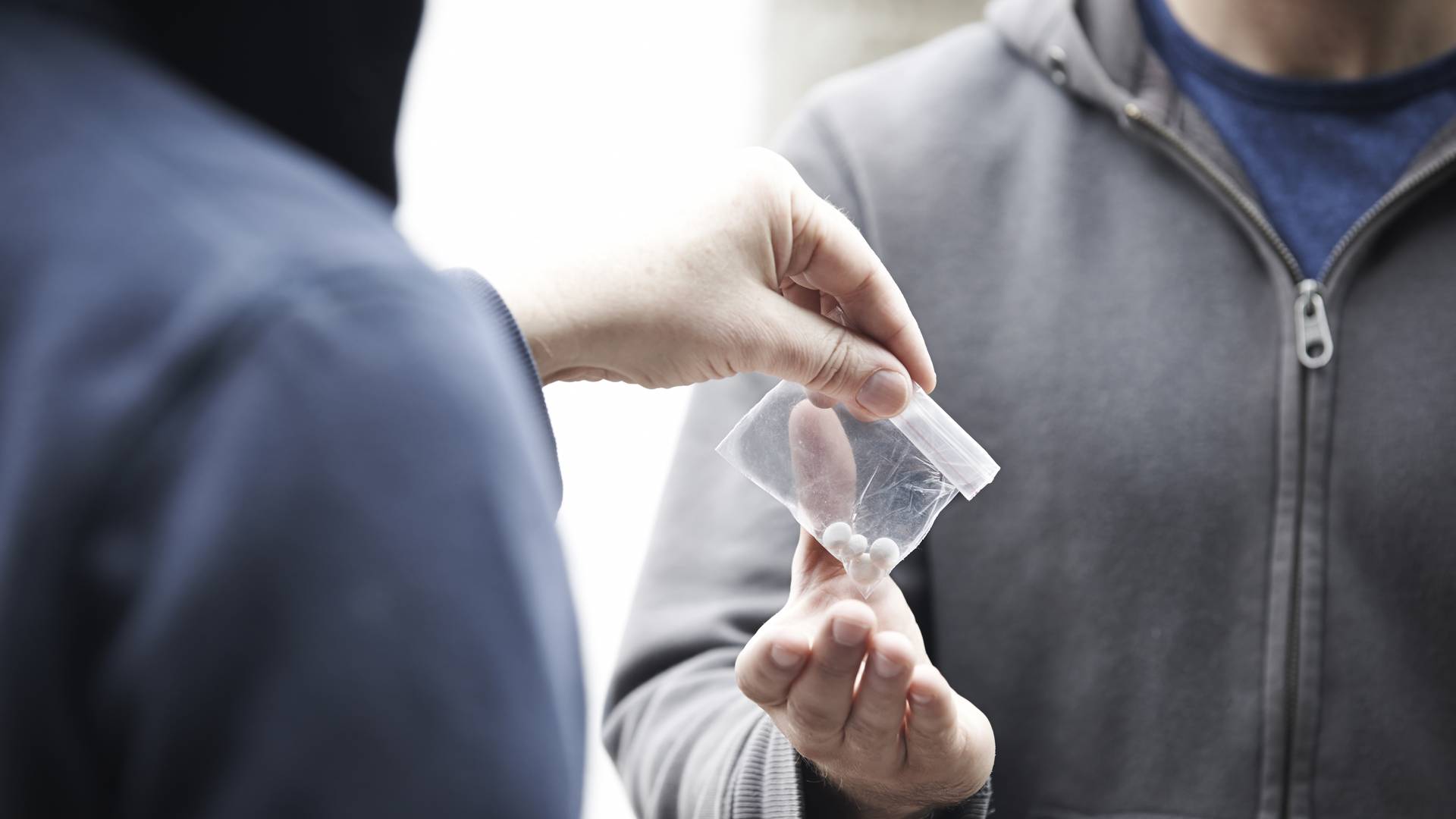 The Right Firm Makes a Difference
Why Clients Choose Us
Aggressive & Compassionate Representation

You are our number one priority in and out of the courtroom.

Former Prosecutor on Your Team

Work with an experienced former prosecutor who knows both sides.

Providing Service in Spanish

Criminal defense provided by a Spanish-speaking team.

Offering 100% Free Consults

Talk through all of your legal options during a free consultation.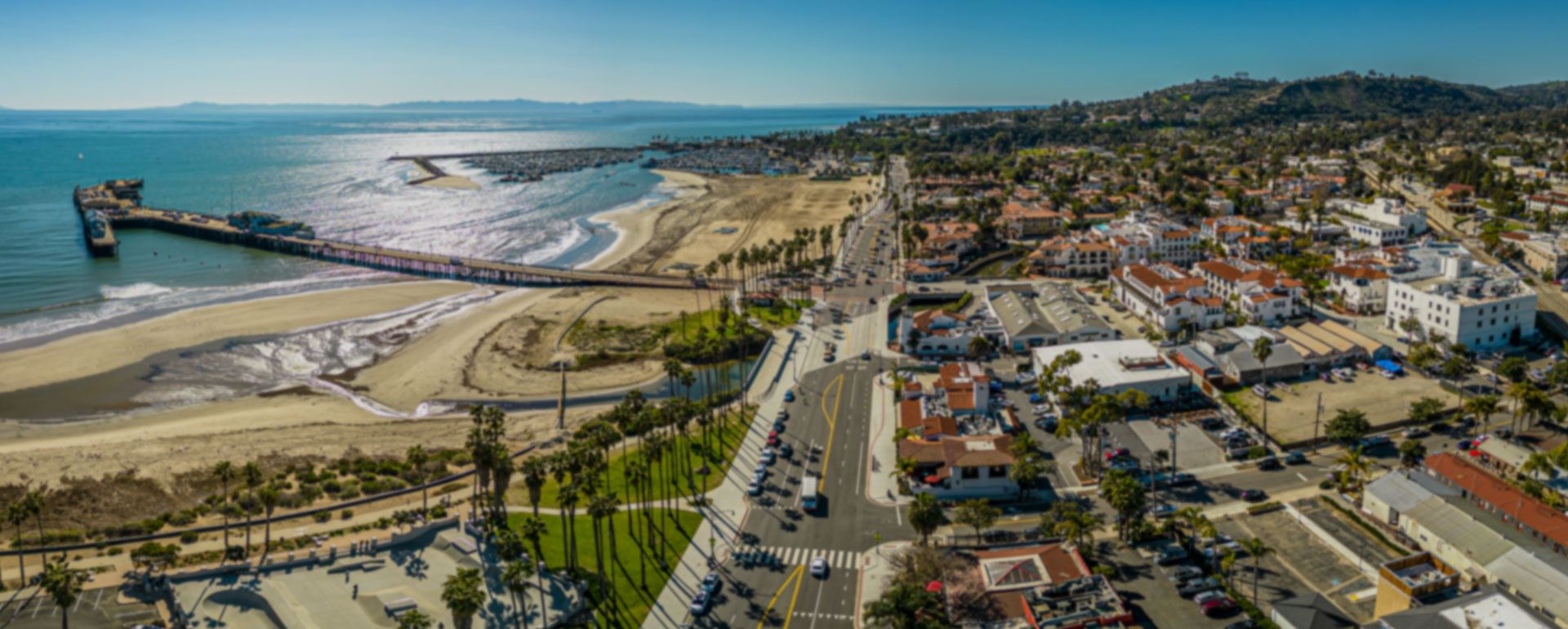 A former prosecutor, Sandy is a skilled litigator who understands both sides of the criminal justice system, which is a tremendous asset. While we hope never to be in a similar situation again, we can recommend Sandy without hesitation.

A great relief and reassurance to anyone potentially facing criminal charges.

To say that Horowitz is a great lawyer is an understatement. I would highly recommend him to anyone dealing with a legal issue.

In addition to being highly intelligent and professional, he is incredibly empathetic and kind, which helps when dealing with life's unpleasant situations.